Ive been rather neglectful of my blog and im not quite sure why! I think pure laziness comes into it. That and I havent been knitting much over the past month and have nothing finished to show you! After I finished the throw I think the task of weaving in all those bloody ends made me fall out of love with knitting for a little while. So the throw now drapes itself across the back of my sofa with the few ends i still have to do discreetly tucked down the back and hidden from view. I'll get to it eventually! So here are my current WIP's:
These were intended to be a gift for my other half Chris for his birthday.. Which happened over a month ago. This project wasnt helping me regain my love for knitting so i decided to start something new!
And here it is, from Debbie Bliss's book Special Knits a cute little dress in baby cashmerino.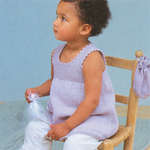 There is something about knitting baby clothes that i love, I don't know many people who have a baby so it's a rare treat. Anyway, here is my progress so far:
For anyone who is yet to discover the joy of knitting with baby cashmerino, you must go buy some immediately! It's so soft, I love it!
Sorry Suzanne and Alice, it's a week late but I got there in the end.